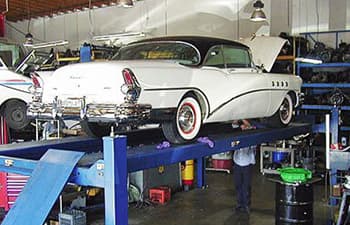 From vintage classics to modified and race cars, the staff at Trans Service Inc have the experience to keep your car running it's best!
Nothing is worse than worrying about your classic car. We know how important your classic car is to you. We understand the issues that arise with classic and vintage cars. We take extreme care when handling your prized car and always communicate with you during the repair process. We have long-standing relationships with our transmission parts dealers. If the part exists, we'll get it fast.
Poor shifting and strange noises can be a sign that something may be wrong with your transmission. Don't get left by the side of the road. Relax and enjoy your classic, knowing that your transmission was repaired by Trans Service Inc.
For all your classic restoration needs, contact us today! (425) 774-4966